What is the Cost of LASIK?
Does LASIK Really Cost $490 Per Eye?
One of the most frequently asked questions about LASIK is: How much does it cost? We frequently see ads in the Greater Vancouver area that advertise LASIK starting at $490 per eye, which sounds great on the surface. What's not immediately clear from the ads is what you actually end up paying when you add up additional fees and costs, or if you're not a candidate for the basic LASIK surgery valued at $490 per eye. In this blog post, we'll cover the benefits of LASIK and discuss the factors that affect your LASIK quote so you can see it's more affordable that you may think.
At Fraser Valley Cataract and Laser, we offer LASIK and other vision correction procedures, such as PRK, ICLs, and RLEs. To keep it simple in this blog post, we'll focus solely on the costs of LASIK.
Old Technology vs. New Technology Affects the Cost of LASIK
The technology available for performing LASIK has improved in recent years. If you're considering LASIK surgery, ask the LASIK clinic what type of technology they're using.
Older technology may decrease your initial surgery costs but you could be sacrificing some important benefits of using newer technology, such as better visual outcomes, reduced surgical complications, and potentially faster visual recovery. Since LASIK was introduced more than 20 years ago, technology has improved in 2 key areas:
1. Creating the Corneal Flap
One of the main factors that determine the cost of LASIK is the type of technology that is used to create a corneal flap during LASIK.
During LASIK, a hinged flap is created at the front portion of the cornea. After the laser reshapes the surface of the eye, the flap acts like a bandage to cover up the exposed surface and help with healing. Currently, there are 2 main types of technology that laser eye surgeons will use to create the flap: conventional technology which involves using a mechanical tool (called a microkeratome) to cut the flap or a newer laser technology which uses a femtosecond laser (very fast laser) to create the flap.
The benefits of using newer laser technology to cut the flap include a lower risk of complications and better vision outcomes for the LASIK patient.
The benefits of using newer laser technology to cut the flap include a lower risk of complications and better vision outcomes for the LASIK patient.
2. Customizing the LASIK Procedure
The second key part of the LASIK procedure that contributes directly to the costs of the LASIK surgery is the technology used to measure and reshape the cornea.
During conventional LASIK surgery, your cornea is reshaped to improve your vision. Your vision is corrected to a similar level that an eyeglass prescription provides but eyeglass prescriptions are not unique to each individual. Since everyone's eyes are unique, matching the LASIK patient's vision to one single eyeglass prescription means that each patient will perceive different degrees of visual clarity after their surgery. It's a one-size-DOES-NOT-fit-all outcome.
To ensure the best visual results for patients, a newer technology called custom wavefront LASIK (aka custom LASIK or wavefront LASIK) is used to personalize the surgery based on the unique shape and function of your eyes. Custom LASIK does this by making more precise and more specific measurements than conventional LASIK, so that your vision correction surgery is tailored for your eyes only.
Ultimately, patients who have custom LASIK have better visual clarity compared to conventional LASIK
To learn more about custom LASIK, check out this explanation of the custom LASIK technology.
So, when you're at your LASIK consultation, ask about the technology they use to perform the LASIK surgery and how it affects your costs. During your consultation, the doctors and staff at the LASIK clinic will help you determine whether you're a candidate for LASIK and which surgical technology will give your unique eyes the best vision.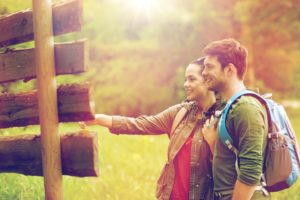 Cost Savings from LASIK
While LASIK can have a higher up-front cost, it will actually save you money compared to other types of surgery.  It's an easy thing to overlook but by having LASIK, you'll also save money in the long run since you'll no longer need glasses or contacts.
If you consider the costs of eyeglasses or contacts, especially if your prescription frequently changes, the costs of LASIK is significantly less than the costs of buying corrective lenses over your lifetime. When you add in the costs of buying contact lens solutions, or buying a pair of prescription sunglasses, LASIK is even more affordable.
Here's an example:
Example 1: Contact lens wearer who also occasionally wears glasses, who will need corrective lenses for at least 60 years.
| | |
| --- | --- |
| Contact lenses costs per year | $300.00 |
| Contact lenses solution costs per year | $40.00 |
| Glasses costs per year | $50.00 |
| Total costs per year | $390.00 |
| Estimated total costs per lifetime* | $23,400 |
Example 2: Eyeglass wearer who has prescription sunglasses and needs corrective lenses for at least 60 years.
| | |
| --- | --- |
| Glasses costs per year | $80.00 |
| Prescription sunglass costs per year | $80.00 |
| Total costs per year | $160.00 |
| Estimated total costs per lifetime* | $9,600.00 |
*These costs are only estimates for illustration purposes. To determine your cost savings, please call and schedule a pre-op appointment with our refractive department.
At FVCL, the cost of LASIK is $1900 per eye, which means that if you have LASIK, you'll actually save a lot of money because you'll no longer need to rely on glasses or contacts for the rest of your life.
With the money you save, you could be putting more money in your wallet so you can enjoy life more clearly.
However, the biggest "savings" that LASIK patients benefit from is time and the hassle of dealing with contact lenses or glasses. Imagine what you can do with all the extra time when you don't have to worry about your glasses fogging up at work. Or even worrying about whether or not you can participate in a particular sport because it might knock your contacts out.
Costs of LASIK at Fraser Valley Cataract and Laser
Because of our commitment to the best vision results for our patients, at Fraser Valley Cataract and Laser, we've chosen to use the latest and most advanced vision correction techniques. We only offer our LASIK patients custom wavefront-guided LASIK alongside the femtosecond laser for cutting the flap.
What that means for our patients is that they pay $1900 per eye to have custom LASIK with us. These costs include post-operative care appointments with our doctors. Since it's a medical procedure, there are no taxes added.
For some patients, their surgery may be covered under their vision benefits plan with their employer, depending on the provider. For more information, you should contact your benefits provider to see if you qualify for any coverage.
Even if your benefits program doesn't cover your LASIK procedure, you can still claim the surgery as a medical expense on your taxes. Consult your tax accountant for more information.
For patients who need financing, most LASIK surgeons will also offer financing. In addition, at FVCL, we also have a price match guarantee. Please contact our Refractive Department for more information about financing and price matching.
What's the Bottom Line on LASIK Costs?
The cost of LASIK really depends on the type of LASIK technology the eye surgeon is offering but you should also consider the savings you'll get from not needing glasses or contacts for the rest of your life!
When you're going for your LASIK consultations, ask questions about the procedure and what's included in the cost of the surgery so there are no surprises. Between the vision benefits and straight-up cost-savings, when you get LASIK, you will ultimately save money, and get the added freedom from glasses and contacts, which is priceless.
If you're interested in learning more about having LASIK at Fraser Valley Cataract and Laser, book your no-obligation consultation with us.